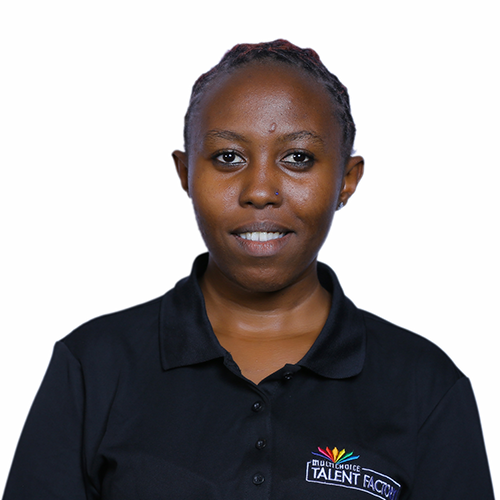 If given the chance to create a TV show, 24-year old Kenyan filmmaker Sally Ngoiri's show would focus on the empowerment of women.
"I believe every woman deserves to feel good about themselves, and by empowering women a powerful force is created because women are the backbone of society," Ngoiri explains. It's no surprise then that the Kiambu-born creative's favourite novels, The Handmaid's Tale by Margret Atwood and The Harry Potter series by J.K Rowling, are written by women who are keenly aware of a woman's role in society.
Ngoiri's favourite films are America's Transformers, Avengers and Pirates of the Caribbean, and she is focused on turning her screen writing and directing dream career into a reality as part of the MultiChoice Talent Factory Academy Class of 2019.
"Through the platform granted to me by this programme, my aim would be telling African stories in a way which respects our culture without altering or corrupting it. This will help accommodate the African audience as well as an international one," says Ngoiri. Alongside film, she is also passionate about cooking.