Directing Promo Masterclass
Masterclass series with Jerome Pikwane
In my directors master class I'll be teaching about my approach, from storytelling to editing to cinematography. I'll be deconstructing scenes from my film and breaking down the craft, how you make and watch movies.
This is about teaching other young African filmmakers how to navigate a constantly changing film landscape. As I'm teaching hopefully I'll be learning too. I want students to see someone who looks like them and has the same struggles as them pull off something that has been mythologized and instead make filmmaking practical.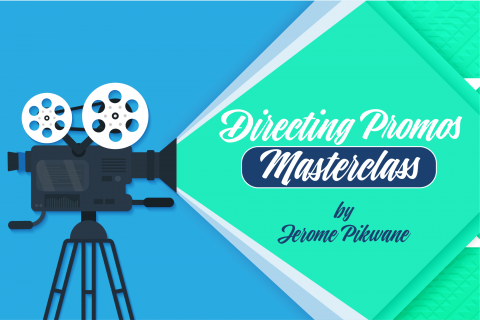 Signup today to get access to these masterclass video lessons exclusively. Learn at your own pace on mobile or desktop.
Jerome Pikwane is a South African feature film writer/director and commercials director who resides in Johannesburg South Africa.
 Pikwane studied directing at the New York Film Academy, but believes in always learning and a self-confessed cinephile.
Jerome has created promos for brands such as MTN Telecommunications, Sony PlayStation, MetroFM, MultiChoice Africa ( which most recently won a Promax award for one his CSI spots. Jerome directed and co wrote his first feature film entitled "The Tokoloshe" ( 2018 ) and the film has gone on to win the best production at the SA horror fest in that same year.
The film has been to some of the most prestigious horror film festivals in the world, such as Sitges ( Spain ) -  best director nominee, Lund ( Sweden ), Frightfest ( London ), Razor ( Belgian ), The Toronto black film festival official selection and opening night film at the Durban international film festival."The Tokoloshe" has been theatrically released in South Africa and has also picked up distribution in Europe, Asia and was most recently released on Amazon Prime in North America.