Produce Like A PRO Masterclass
Masterclass series with Marie Rosholt
Welcome to the Produce like a PRO! Series courtesy of the MultiChoice Talent Factory! The modules are digestible enough to watch during your lunch break. After completing each module, you will be able to download templates relating to the module and more good news is that once you've completed all 20 Produce Like a Pro! modules, you'll receive a certificate of completion!
There's a quiz at the end that tests your knowledge of the modules before you can receive your certificate. Not to worry, the questions are not for rocket scientists, we just want to test your knowledge of the subject so that you can continue igniting Africa's creative industries.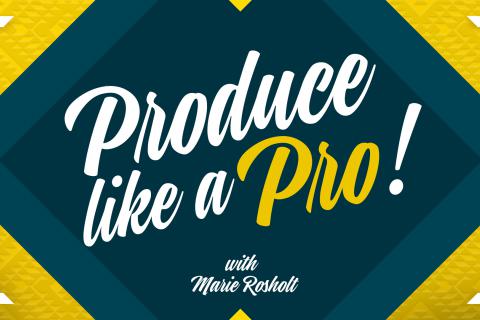 Signup today to get access to these masterclass video lessons exclusively. Learn at your own pace on mobile or desktop.
Lesson plan
Each one. Teach one.
Module 1
The module covers personality, are you the kind of personality that can cope with the with high stress levels that come with the TV and filmmaking industry? It ends with an overview of the "Produce like a PRO" masterclass series which covers pre-production, production and post-production.
Module 2
The module will cover how to pitch for a show. Before you begin, first study the proposal. How you present your proposal is vitally important and gives an indication of what the end result will look like.